Global Eats: Simple Tum Babi
Give this authentic Balinese steamed pork recipe a try! These little packets of spiced meat steamed or baked in banana leaves are one of Balinese cuisine's real treats. 'Tum' can contain any kind of meat and are usually served with rice and vegetables, often as part of the selection of side orders served with lawar Bali. This tum babi recipe will make about 15 parcels and if you don't eat pork, you can replace the pork with minced chicken or beef. Using banana leaves to wrap the tum will give you an authentic Balinese flavor but if you are unable to get any, it's fine to use tin foil instead.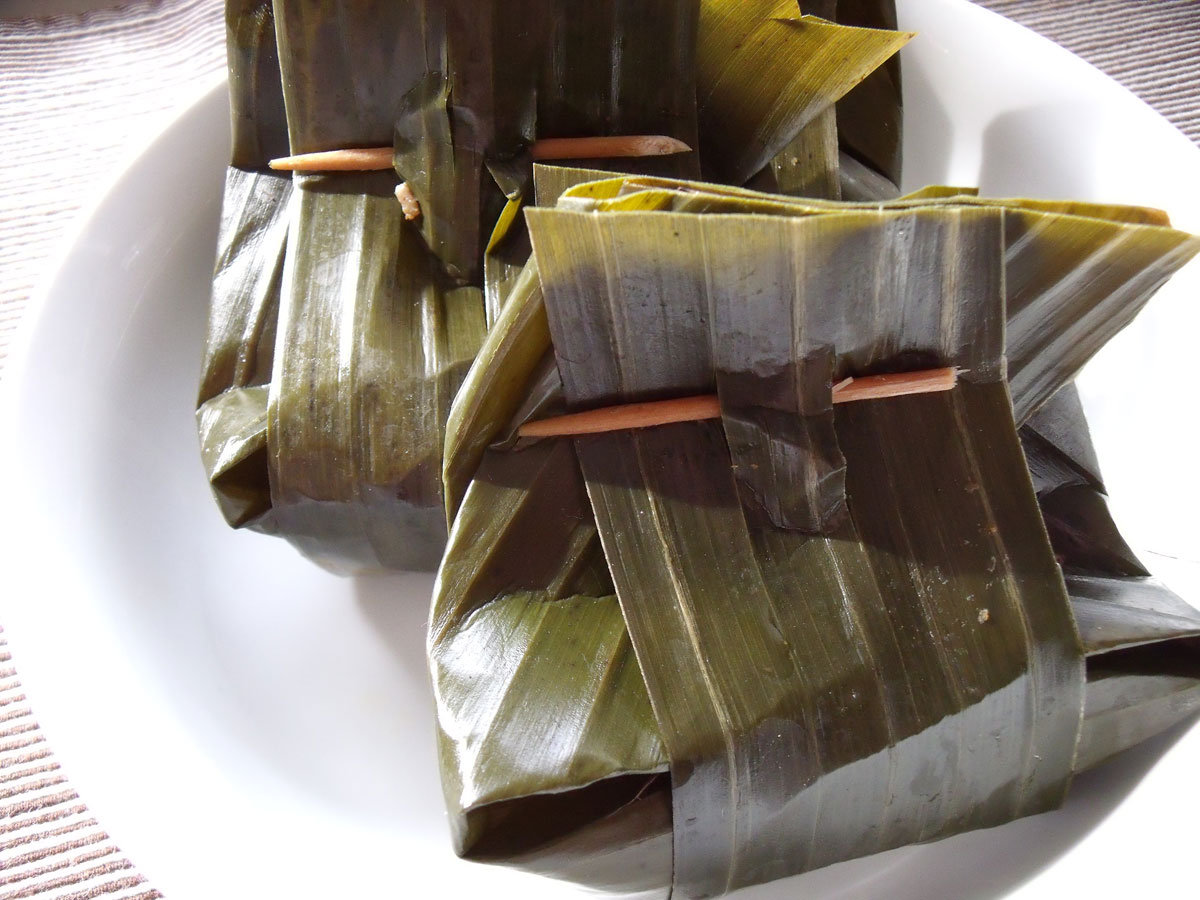 Ingredients:
15 Tum:
500g minced pork
3 bay leaves
2 veg oil
Banana leaves or tin foil ( 20 cm X 15 cm )
Spice Mix:
2 Shallots
3 Cloves garlic
A 3cm piece of fresh turmeric
A 3cm piece of fresh galangal
A 2cm piece of fresh Ginger
A 4cm piece of fresh kencur (leave out if not available)
2 small red chillies
1 big red chilli
½ tsp corriander seed
½ tsp black pepper
½ tsp sesame seeds
¼ tsp nutmeg powder
1 candlenut
½ tsp terasi (shrimp paste)
salt (to taste)
Directions:
Crush the ingredients for the spice paste in a food processor.
Mix the tum ingredients and the spice paste including bay leaves and vegetable oil thoroughly.
Take 2 tbsp of mixture and then wrap it with banana leaves or tin foil. If using banana leaves, use a cocktail stick to keep them closed (as in the picture). Do this until the mixture is all used up.
Cook by steaming over a wok of boiling water or using a steamer until cooked through. You can also bake them in the oven at a medium temperature for 45 minutes.
Serve with rice and sambal matah. Remember – don't try to eat the banana leaves!
Enjoy!
---
Leave a Reply